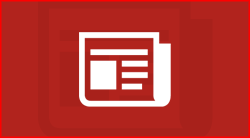 We kindly inform that since 12-03-2019 are available a new issue of Quality Requirements for Suppliers (Isuue 05) mentioned in our Purchase Orders:
Current and monitored requirements are available on our web page under Supplier Area.
We are inviting to our stand at International Fairs Aluminium 2018 taking place from 09 to 11 October 2018 in Dusseldorf, Germany. During the fairs we will present our forgings made from non-ferrous materials and CNC machining products. It will also be perfect opportunity to meet together and talk about business at our stand.
ALUMINIUM trade fairs in Germany provides an overview of the entire aluminium industry. It is the international meeting place for suppliers of raw material, semi-finished and finished products, surface treatment and producers of machinery, plant and equipment for aluminium processing and manufacturing.
Location of our stand:
Exibition Hall 10 Stand 10F65
We are inviting to our stand on Warsaw Industry Week 2016 International Fairs which will be held on 7 - 9 November in Warsaw, Poland. During the fairs we will present our forgings made from non-ferrous materials and CNC machining products. You can find us in the Aviation Valley and Polish Aircraft Industry Association area.
Industrial Machines and Equipment Fair WARSAW INDUSTRY WEEK 2016 will be located at the modern International Exhibition and Congress Centre WARSAW EXPO. The latest solutions in the field of machinery and equipment, among others processing industry, metal industry, welding industry etc. will be presented during the fair. Warsaw Industry Week is the largest event for the industrial sector in this part of Europe, it is the place of effective meetings for metal, plastics and wood machine processing industries.
Location of our stand:
Exibition Hall F Stand E20i1
We would like to invite you to a Polish Forging Association Seminar which will take place in Świdnik on 11th October 2016. The Association brings together individuals and companies from forging industry, suppliers of equipment and materials, end-users and various universities. The main objective of the Association is to promotion of the development of Polish forging industry. During the workshop there is a slot for visiting our Forging Plant and CNC machining unit.
We have just undergone the process of our quality system recertification complying with AS/EN 9100 standard. Audit has been performed by Bureau Veritas. Moreover, we have extended the certificate scope, adding additional CNC machining processes and new material – magnesium alloys, to the following one: "Design, production and machining of forgings made from Al, Mg, Fe, Cu and Ti alloys".
More details find on www.facebook.com/kuzniazop 
Since 2000, ZOP Co. Ltd Forging Plant has been dedicated to providing quality and reliability at a fair price.
We pride ourselves on being a company strongly focused on customer service and value added products. Our ability to create solutions, adapt and change with advancements in products and technology has contributed to our growth over the years and has set us apart from our competitors.
We would like to invite you to peruse our product lines and enjoy your visit to our website.